Start slow
And we mean really slow! Day one of teaching young children to ski might involve nothing more than having them get used to their ski gear. Let's be honest, it's not the most comfortable. Get them to walk around in their ski boots, show them the different parts of their skis (bindings, tips, edges and so on), and then try progressing on to making small movements on skis.
They can try gliding on a flat surface, one ski at a time, bending their knees, side stepping and perhaps sliding down a gentle slope as you hold their hands. Be patient and don't push them faster than they're comfortable with, it's all about gradually building confidence. Take things one step at a time Literally.
Once your child is getting used to their ski gear, you can move onto introducing them to basic ski technique. Again, take it slow and don't force them to do anything too scary.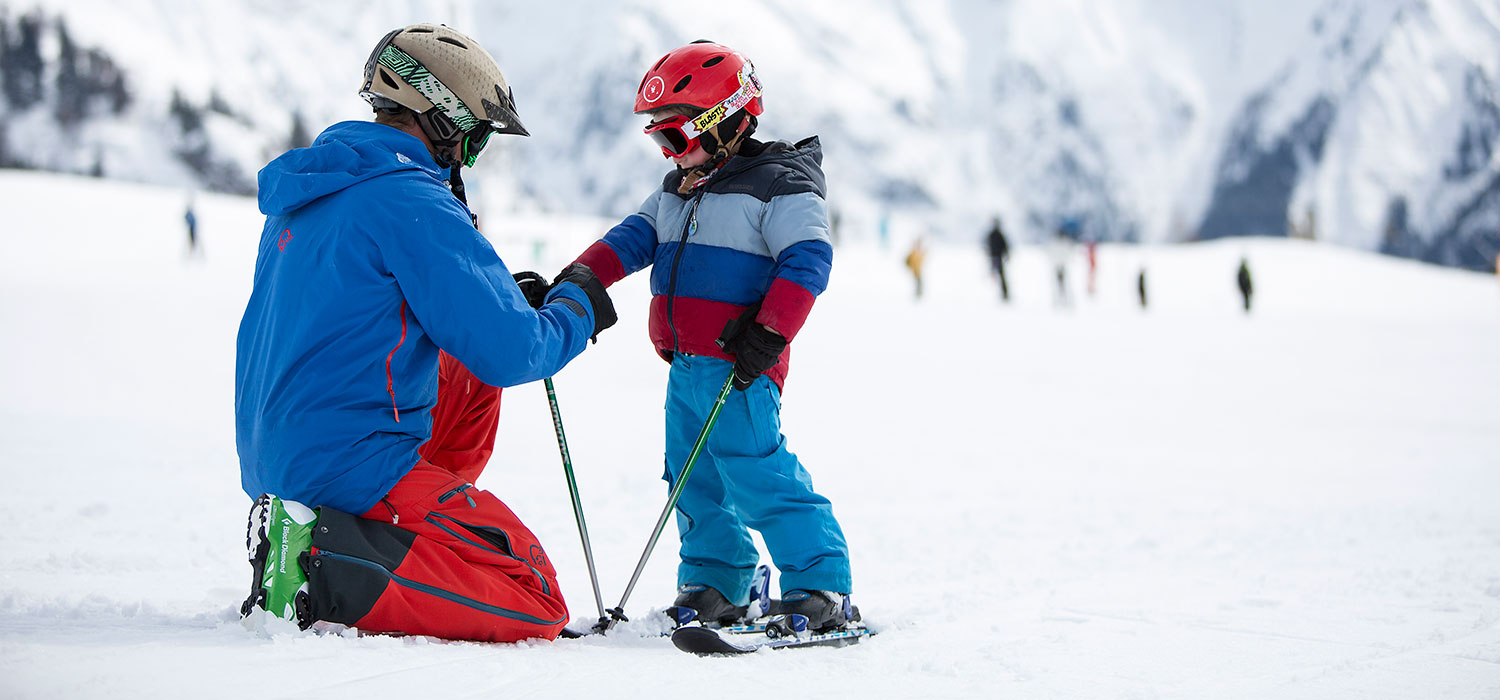 •  Sliding – start on the gentlest of nursery slopes and run along with them, holding their hand if needs be. Progress to letting them glide alone and catching them at the end if they want you to.
•  Stopping – the most important skill to get them nailing first. We love the 'French fries to pizza slice' analogy for this, teaching children to make a pizza-like wedge shape with their skis when they want to slow down or stop. Let them get confident doing this all by themselves, so that you no longer need to run beside them.
•  Turning – once they are happy gliding and stopping in a straight line, it's time to get them turning. Start with wide, gentle turns, explaining how to gradually shift their weight from ski to ski. Kids love playing follow the leader for this, so let them follow in your tracks as you curve down the slopes. As their skills improve, make the turns tighter and tighter.